Cosmetology as a Vocation
What inspires you? Cosmetology could be your foundation for a successful future. If you are passionate, creative, energetic and like making people feel good, now could be your time to take part in the explosive growth of the Salon and Spa industry. Integrate a love for fashion, beauty and wellness by learning Aveda concepts of cosmetology, nail technology, aromatherapy and esthiology at Salon Nouveau.
There are great career opportunities for Guest Coordinator, Hair Designers, Nail Technicians, Estheticians and Massage Therapists at Salon Nouveau. Please come in to fill out an application or drop off a resume, or e-mail a resume to jessa@salonnouveau.com, we would love to meet you!
Our Values
T – trust in each other
E – educate each other
A – alignment with our cause
M – mission, living it
W – winners through Teamwork
O – open door policy
R – respect each other & our guests
K – knowledge for all
Our Promise
As a team we honor and value our guests and each other. By staying in alignment with shared beliefs we create an environment that nurtures the well-being of our guests while nourishing our talents and growth.
What Can You Offer Us?
Positive energy
Open mind
Ideas
Creativity
Talent
Passion
Commitment to excellence
What Can We Offer You?
Education
Constant & varied learning opportunities
Mentors
Aveda Global Educators
Advancement – Aveda salon coach, Pure-fessional, compete or be published
Competetive Benefits
Compensation – hourly & commissions
Earned paid vacations
Insurance – Aflac supplemental options and HRI dental.
401K with company match
Current Positions Available Are
Hair Designers
Nail Technicians
Estheticians
Guest Coordinators
Massage Therapist
Contact Information
Phone 574.272.6767
Concept Salon @ Heritage Square - Manager – jessa@salonnouveau.com
For more information on beauty education, explore the links below:
www.avedafredricsinstitute.com
www.thebrowninstitute.com
www.avedacolumbus.com
www.douglasj.com
Accolades!
Named a Salon Today Top 200 salon in 2012 and 2013
Voted "Best Spa" in South Bend 2012 and 2013
Commerce Award 2011, 2012, 2013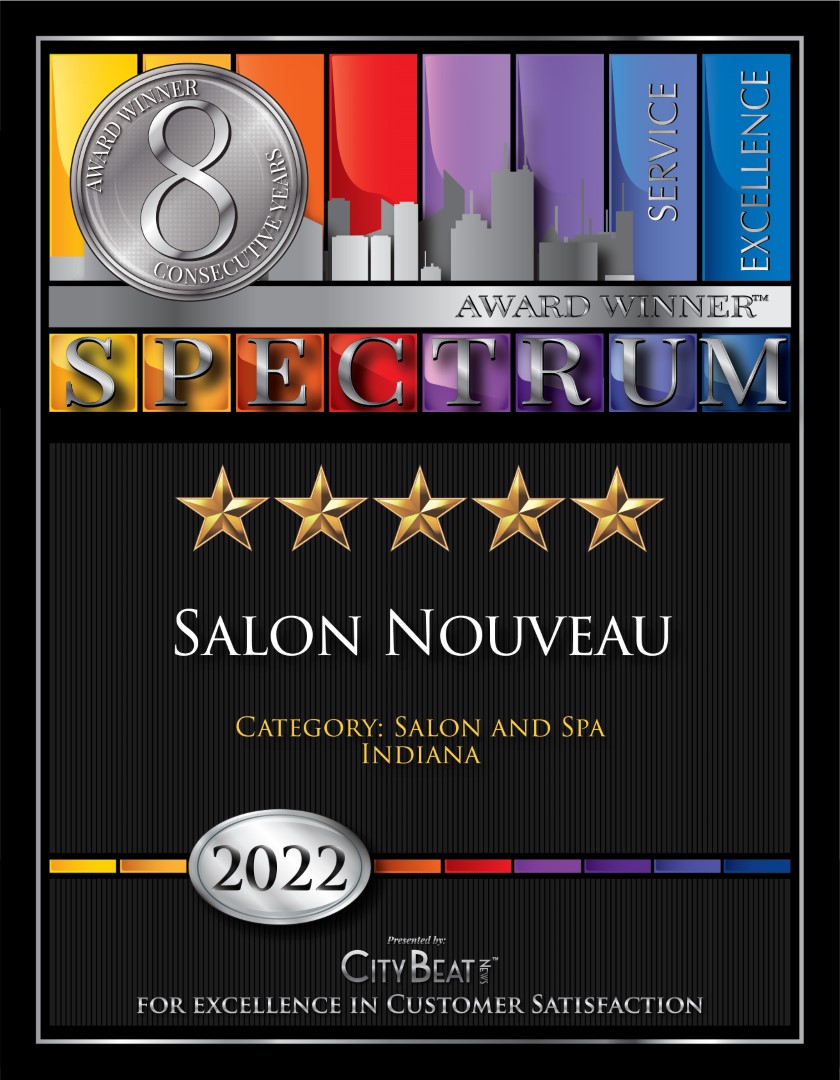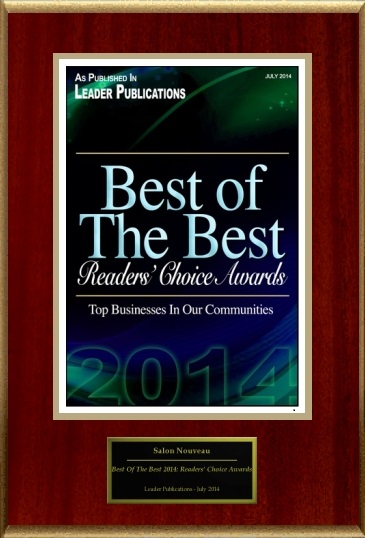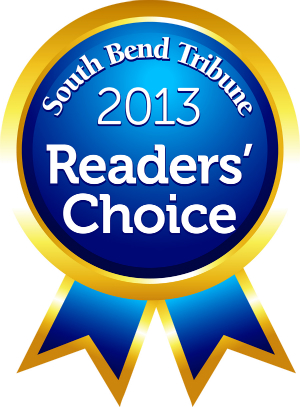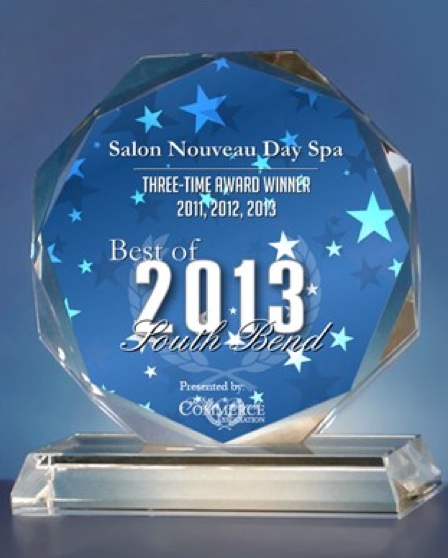 CANCELLATION POLICY
Your appointments are reserved exclusively for you.  As a courtesy to other quests and our service staff, please provide 24 hours notice if you must cancel or reschedule an appointment.  Please provide 24 hours notice on a Day of Beauty package and one week's notice on bridal parties.  Prepayment will be required for all future appointments if the following conditions exist:
Less than 24 hours notification to cancel or reschedule an appointment. 
Group reservations are subject to 24 hours notice or contract agreement.
No-Show or missed appointments
Late Arrivals - please keep in mind that arriving late for a service may require us to shorten the length of the treatment, with full charges applied, so as not to inconvience other guests.  We regret that late arrivals will not receive extensions of scheduled appointments.
PAYMENT TYPES
We accept all major credit cards and cash.  We do not accept personal checks.
Free wifi for our salon guests.
Please silence mobile phones.
CONTACT INFORMATION
Phones Granger 574.272.6767  Downtown 574.221.6067 
Lifestyle Salon/Spa @ Heritage Sq - Manager – jessa@salonnouveau.com
Salon Nouveau is proud to promote Juice Plus, a product we believe can help solve many of the health problems people suffer from today. Visit www.juiceplus.com, or call or stop in for more information.
FREE Haircut!
Salon Nouveau is offering FREE haircuts to clients donating to Locks of Love. Locks of Love is a public non-profit organization that provides hairpieces to financially disadvantaged children in the United States and Canada under age 21 suffering from long-term medical hair loss from any diagnosis. ***Important*** Mention that you are donating to Locks of Love when making your salon appointment.
* Guidelines for acceptable donations .pdf download
* Frequently Asked Questions www.locksoflove.org/faq.html
* You can also visit Locks of Love's website at www.LocksofLove.org